Empty Quarter and a Lost city (OVERNIGHT CAMPING on FB Basis) (01 Night / 02 Days):Salalah Tours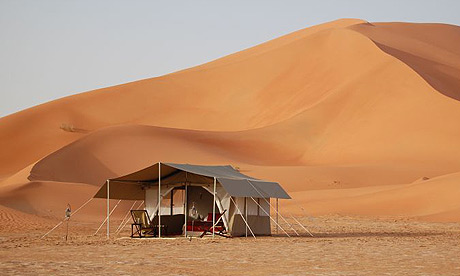 Pick up : From Any place in Salalah
Duration : 01 Night / 02 Days
Empty Quarter and a Lost city (OVERNIGHT CAMPING on FB Basis) (01 Night / 02 Days)
:
Salalah Tours


It is an absolute must for everyone who is visiting Dhofar and having Salalah Tours ,Highly recommended among Oman Day Tours . that you visit Ar Rub Al Khali (The Empty Quarter), Dhofars most remarkable and popular site with its unspoilt and magical sand dunes. We recommend it highly among Oman Day Tours , and you will take an unforgettable memory to share with your family and friends back home. We will start our tour from your hotel .After having a small break in Thumrait town, which was famous as a Bedouin settlement, we proceed west on graded road crossing the huge gravel desert of Al Nejd.Arriving the sand desert in Al Hashman, where the sand dunes emerge more picturesque and more spectacular, our





experienced driver will drive up the hills in the
most thrilling and exciting manner to show you an example of driving with force in the sand popularly known as Dune Bashing. In Rub AL Khali, enjoy the exciting and thrilling driving tactics in the fine sand of Arabian Desert. Enjoy a beautiful sunset over the sand dunes before you reach our camp site. You will also have the opportunity to ride a camel. Arabian Coffee and traditional dates are also served on arrival at the camp. Later you will be served a delicious B.B.Q. dinner and Shisha (the Arabic water pipe).
After the breakfast, served at the camp on the next day, we will proceed to the Lost City of Ubar(UNESCO World heritage site). This legendary ancient kingdom, known as Ubar, was said to have existed in one of the most inhospitable places on earth a vast and forbidding Rub Al Khali desert, appropriately known as the Empty Quarter. According to myth, the desert swallowed up Ubar. Quite literally, it sank without trace -becoming the fabled Atlantis of the Sands. This once buried city, which was spotted by satellite, gives you a glimpse of the value of work carried out by a team of explorers in 1982, led by Sir Ranulph Fiennes. On our return to Salalah we drive into Wadi Dawka (UNESCO World heritage site) known as the Frankincense Wadi, which is also well-known as the biggest collection of the naturally grown Frankincense trees in the region. Experience the Frankincense and its use in the past as well as in the modern World. Return to Salalah by afternoon.
Rate Chart

Rate Per 4WD Vehicle

Tour Description




01 PAX

02 PAX

03 Pax

04 Pax

USD 900

USD 950

USD 1000

USD 1100
Rate includes
1- Transportation A/C vehicles as mentioned in the itinerary
2- English speaking driver / guide
3- Soft drinks and mineral water during the excursion
4-Dinner & Breakfast .
Rate Excludes
1- Entrances to Forts, Museums & Historical Places