Kayaking in Khasab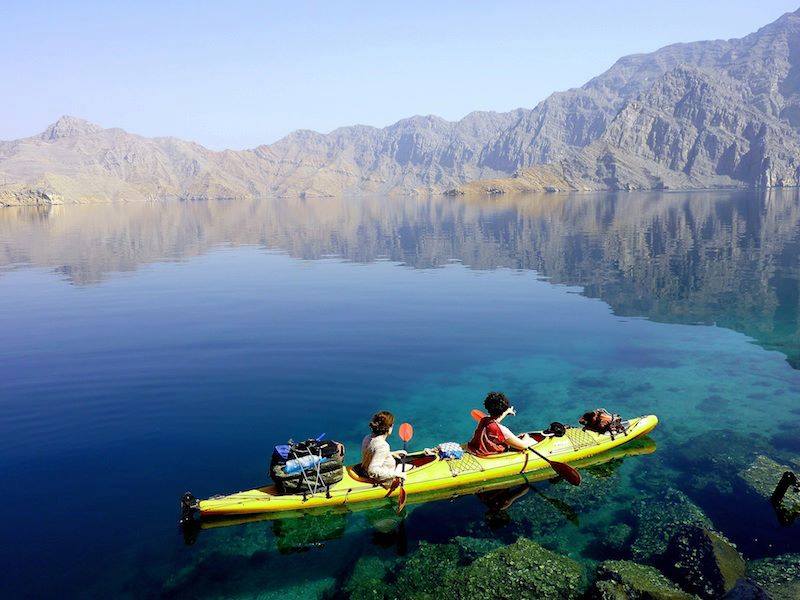 Pick up : From Any place in Khasab or UAE
Duration :
Kayaking is the use of a Kayak for moving across water. Over the years, kayaking has evolved into a popular water sport. It is distinguished from canoeing by the sitting position of the paddler and the number of blades on the paddle. A kayak is defined by the International Canoe Federation (the world sanctioning body) as a boat where the paddler faces forward, legs in front, using a double-bladed paddle. Most kayaks have closed decks, although "sit-on-top" and inflatable kayaks are growing in popularity as well.
Our kayaks are responsive and stable with a distinctly shaped hull: a great choice for day trips. With a high back seat for added comfort, the kayak is light and easy to use. Paddle, life
jacket and cockpit cover are included.
Rate Chart

Prices per Person in USD

Tour Description - Sharing Service

01 Pax

02 Pax

03 Pax

04 Pax

5Pax

Keyak renting without Dhow Cruise

USD 40.00

USD 40.00

USD 40.00

USD 40.00

USD 40.00

Keyak renting with Dhow Cruise

USD 95.00

USD 95.00.00

USD 95.00.00

USD 95.00.00

USD 95.00.00